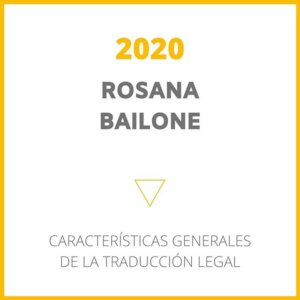 Dear colleagues, I will be presenting at the National Translation Conference (online edition) on September 25-26, talking about "The General Characteristics of Legal Translation"
It's common to hear statements like "legal translation is boring" or "legal translation is difficult." In this presentation, I will give the audience foundations to confirm or to deny those statements.
It will start with a general description of the area, trying to discover why it has that bad reputation among linguists.
I will use my 15-year experience in the area to make a quick but broad tour through the most frequent practice areas, the types of documents and their main characteristics.
Last, we will analyze a representative sample of linguistic issues and frequent errors typical of legal texts.
I promise to leave the audience with a feeling of "aha… it's not that bad!" I hope you join me!