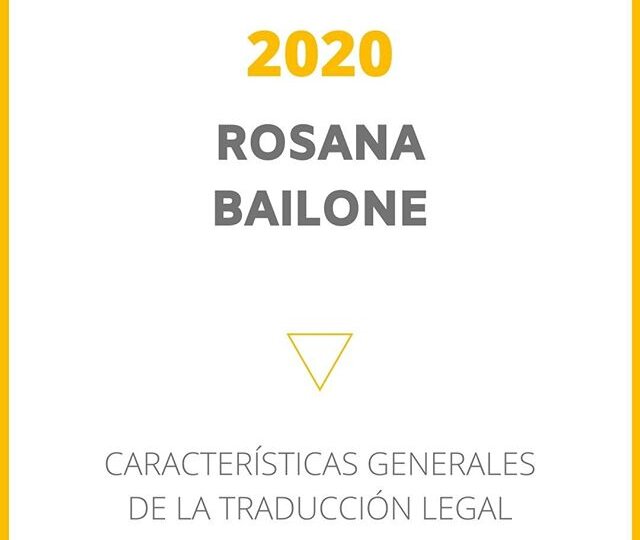 Our director, Rosana Bailone, will be presenting "The General Characteristics of Legal Translation" at the National Translation Conference (Encuentro Nacional de Traducción) (online edition) on September 25-26, 2020.
In this presentation, she will address common statements like "legal translation is boring" or "legal translation is difficult", giving the audience foundations to confirm or to deny them.
She will use her 15-year experience in the legal translation industry to provide a general description of the area and to make a quick tour through the most frequent practice areas, the types of documents and their main characteristics.
Last, she will analyze a representative sample of linguistic issues and frequent errors typical of legal texts.
Students of translation careers or professional translators interested in the legal specialization cannot miss this presentation.
Click here to register: https://lnkd.in/eexwphx